The Most Popular & Enterprise Exotic Car Rental Tampa, FL
VIP Exotics provides a unique and reliable platform for renting luxurious cars in Tampa, FL. With a wide selection of rental cars ranging from the latest models to classic vintage rides, you are guaranteed to find something that meets your style and budget. Each car is carefully inspected and detailed prior to being listed on the site. Our experienced staff is devoted to making sure you have an unforgettable experience with your rental. Whether you're looking for a special occasion or just want to make a statement, VIP Exotics has got you covered. 
Types Of High-End Exotic Cars Available 
The selection of exotic cars is constantly expanding and can be viewed on our website. We offer an array of models, from luxury four-door sedans to sports cars, convertibles, and even exotic SUVs. Some popular makes include BMW, Ferrari, Lamborghini, Mercedes-Benz, and Porsche. 
Bentley Continental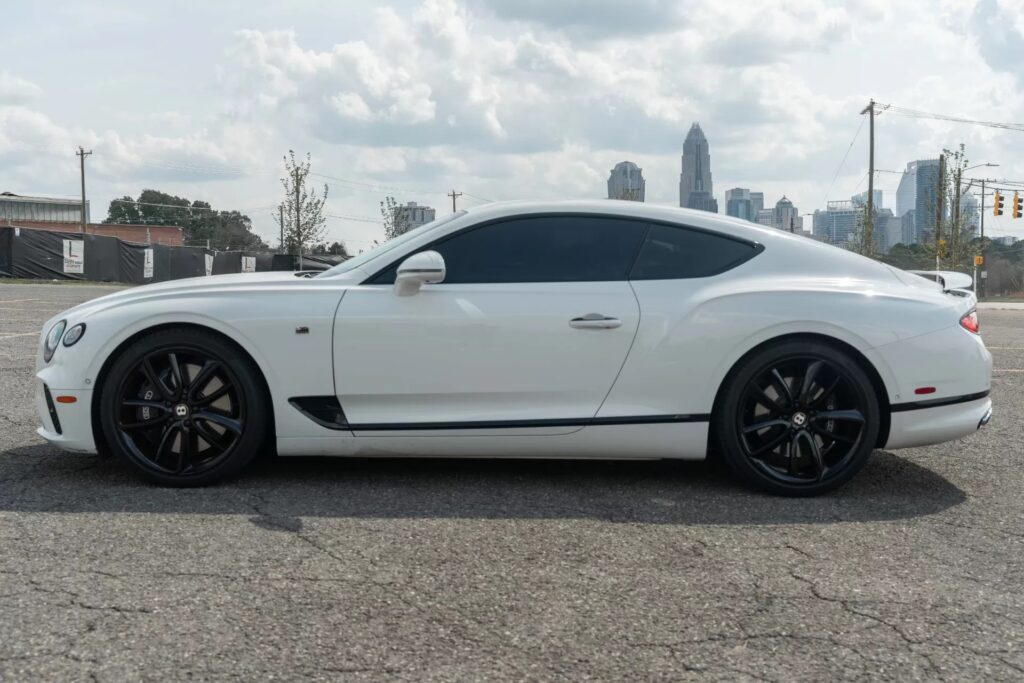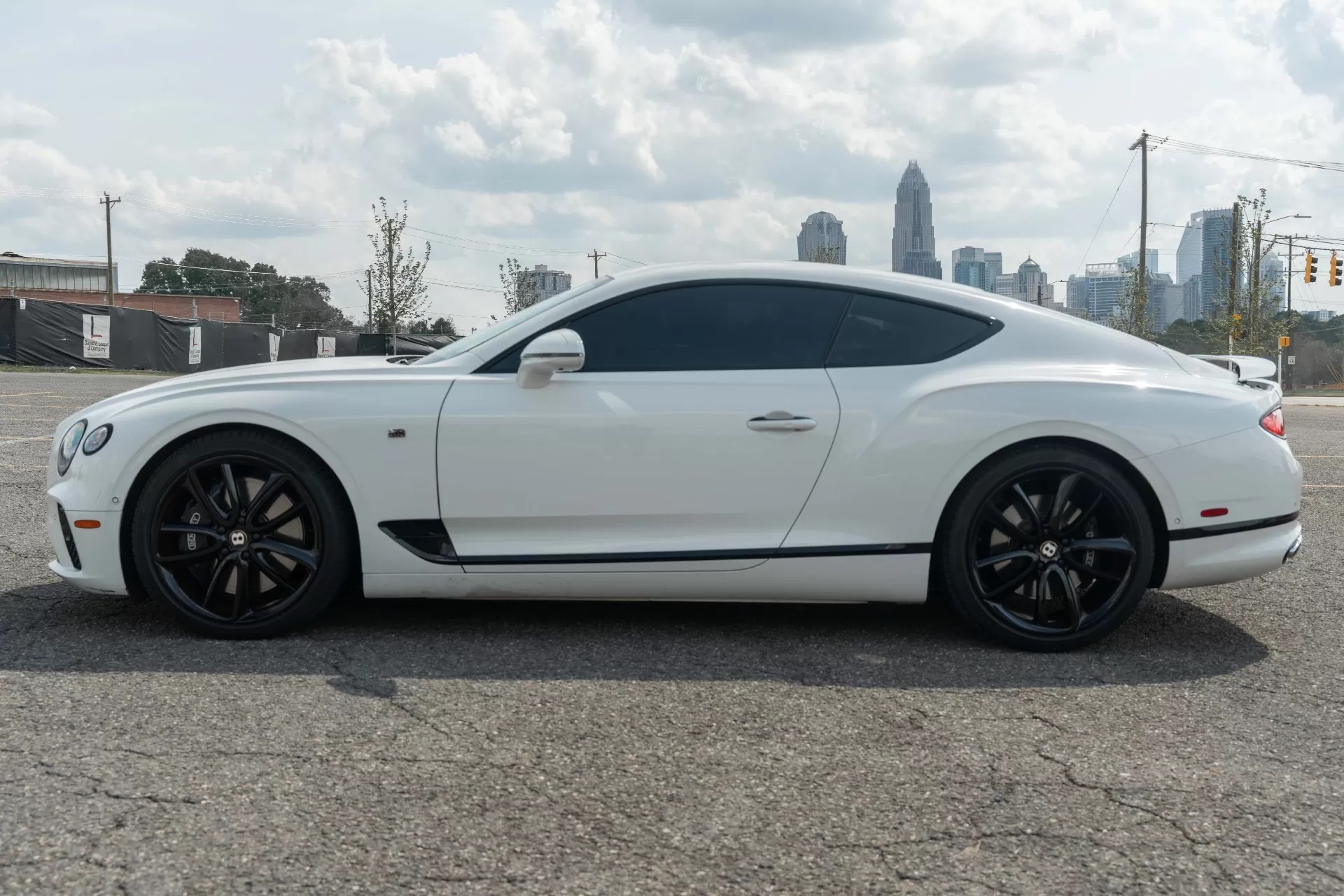 The Bentley Continental is designed to bring together luxury and performance in a way that no other car can. Its class-leading luxury features provide an unparalleled driving experience, with its smooth air suspension making for a comfortable yet thrilling ride even on longer journeys. The car's 8-speed automatic transmission and powerful twin-turbocharged engine allow it to reach speeds of up to 207 mph, while its V8 engine and all-wheel drive make the driving experience even more thrilling. Its handcrafted interior ensures that passengers are not just pampered with luxurious comfort but also provided with class-leading quality and style. Every detail of this magnificent car has been thoughtfully crafted to ensure that the driver gets the most out of their time behind the wheel. 
Lamborghini Models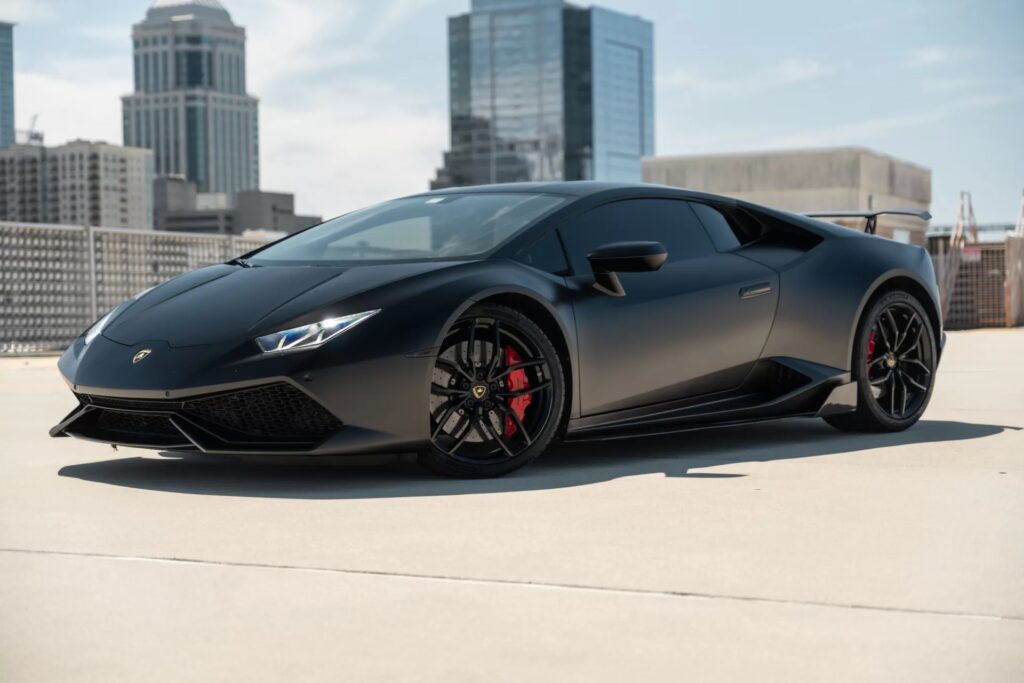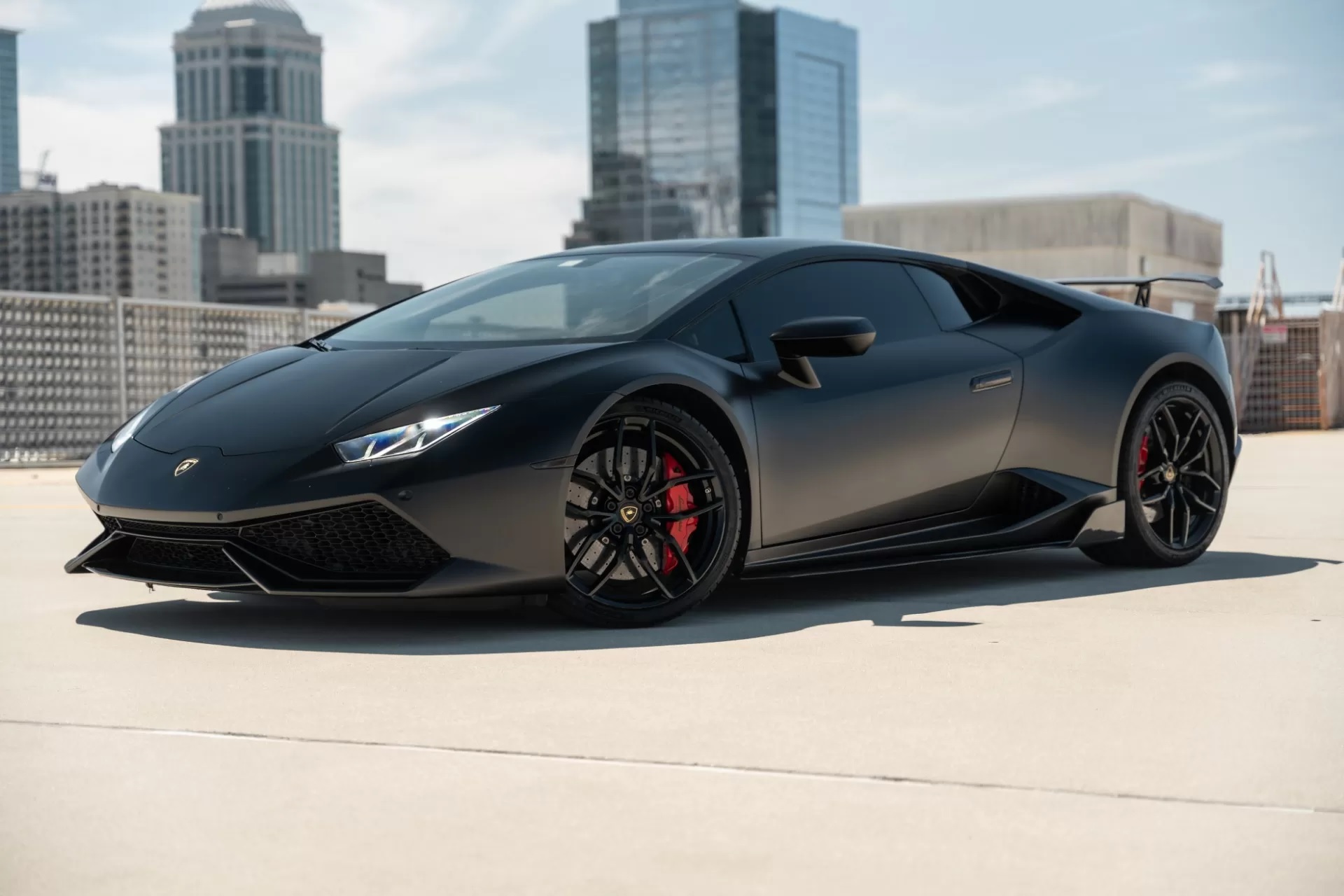 The car's refined exterior and captivating features make it stand out no matter where it goes. People from all corners of the world turn their heads and admire its bold design and impressive road presence. Roaming around Tampa, FL, is sure to give you a unique experience as you drive this vehicle of luxury. Its powerful engine will roar through the city streets and provide an unforgettable driving experience that only Lamborghini can offer. You can be sure that passersby will admire your sleek ride and recognize the class-leading features of this elite car. With its smooth air suspension giving you a comfortable yet thrilling ride, you are guaranteed to enjoy every second behind the wheel as you take on Tampa's roads with style and power. 
McLaren Exotic Cars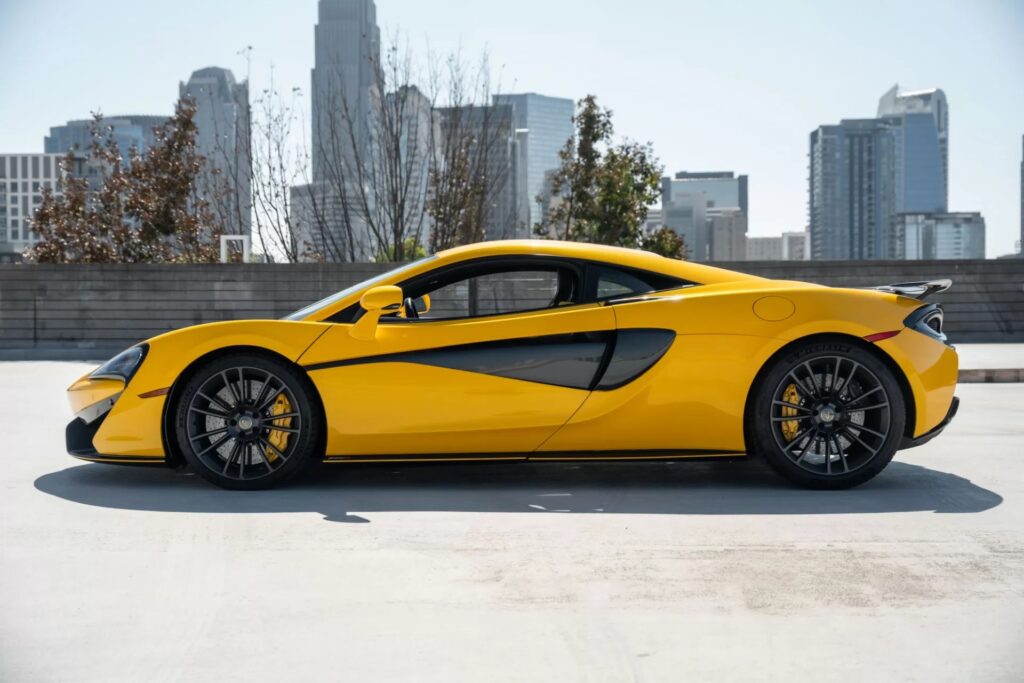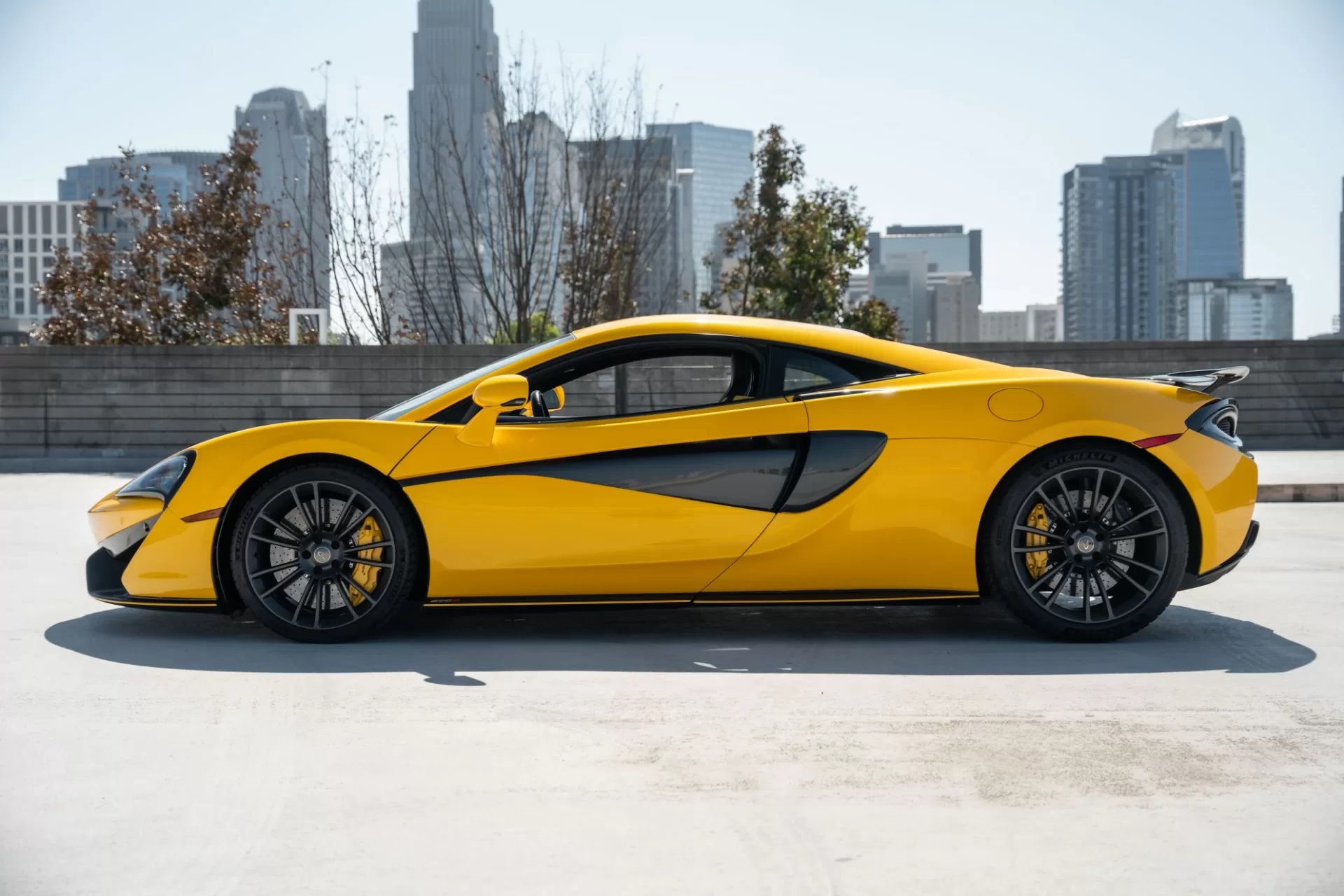 McLaren cars are another line of luxury vehicles that offer performance and comfort. If you are looking for an exotic car in Tampa, then the McLaren is the perfect choice. Whether it be a sedan or coupe, these cars have something to offer everyone who is searching for a luxurious ride. The McLaren's powerful engine provides an unparalleled driving experience that will make you forget all your worries and just enjoy the open road. Plus, with its iconic design, you can be sure that passersby will stop and take a second look at your luxurious ride as you cruise around town.
Audi R8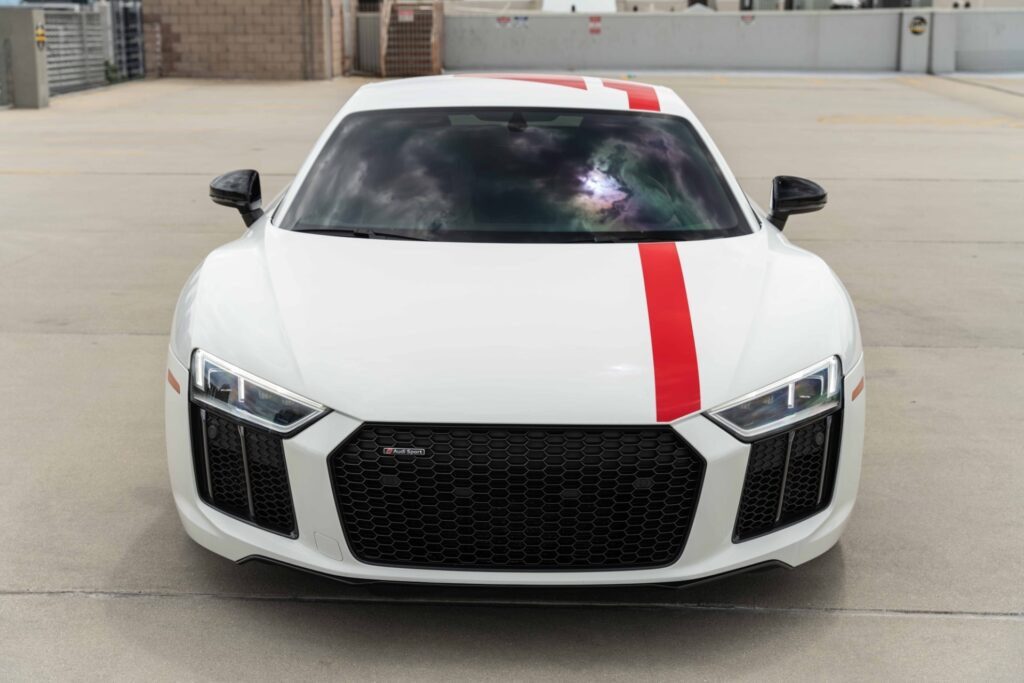 This luxury exotic car packs plenty of power under the hood, making it perfect for daily driving. The R8 also offers plenty of features that will make your drive more comfy and enjoyable, such as heated seats for chilly days and a top-of-the-line audio system for you to enjoy your favorite tunes while on the go. Whether you're looking for an exotic car to rent for a special event or just want to experience what it's like to drive an exotic car every day, the Audi R8 is certainly worthy of consideration.
Things To Consider Before Renting An Exotic Car 
When renting an exotic car, it's important to make sure you consider all of the details when making your decision.
License And Other Documentation
Having a valid driver's license is essential when renting any type of car, especially an exotic one. It may be possible to rent an exotic car without a driver's license, but this will require additional personal documentation such as a passport or birth certificate. Additionally, it's important to make sure that your license has not been suspended for any reason and that the expiration date is still valid. If you don't have all the proper documentation while renting an exotic car, it could lead to serious legal issues. 
Insurance And Rental Policies 
Most rental companies require that the renter provide proof of an active full-coverage insurance policy. The policy must provide collision, comprehensive, and liability coverage that transfers to your rental. It is important to make sure you understand all aspects of the insurance policy if it does transfer to the rental. If not, some rental companies may offer additional insurance options for a fee. Every company has different policies that may affect your overall experience with them, so it's important to be aware of all of these details before renting any car.
Procedure To Rent An Exotic Car
The rental process for an exotic car from VIP Exotics is detailed and straightforward. The following steps should help you understand the procedure:
Choose A Car And Check The Prices According To Your Budget 
It is important to check the availability of the car and whether it fits within your budget. Doing so will help you accurately plan so that when you pick up the car, there won't be any surprises. You can do this by viewing all of VIP Exotics' cars available for rent and their associated prices. You can also contact us directly if you have any questions or concerns about a specific car or price point.
What Documents Are Required?
Once you have chosen a car and checked the prices, it is important that you provide all necessary documents to complete the rental process. An authentic driver's license, insurance proof, and a credit card are required for the renter in order to ensure that the car is being handled responsibly. The driver's license serves as identity proof, while the insurance proof serves as a safety net in case of any unforeseen damages during the rental period. Having a valid credit card on file acts as an additional security measure for VIP Exotics should there be any discrepancies during or after the usage of their cars. 
Book An Appointment 
For renting a car from VIP Exotics, it is highly recommended to book an appointment in advance. This helps the staff prepare for your arrival and ensure that you are served as soon as possible. You can call or email the company directly to book an appointment. Additionally, you can also use our website to conveniently schedule your rental experience according to your preferences and availability.
How To Avoid An Accident And Have A Secure Trip
To avoid any potential accidents or damages while renting from VIP Exotics, here are a few tips to follow:
Follow The Instructions About The Car 
It is of utmost importance to know how the car works and familiarize yourself with its features before taking it out on the road. Paddle shifters are an important element of many cars, as they allow you to shift gears without having to use a manual gearbox. Moreover, braking systems should also be considered; some cars have regenerative braking, which can significantly reduce wear and tear on the brakes over time.
Checking The Condition Of The Car 
The condition of the car is paramount, as it may have a significant impact on safety. Before taking the car out for a spin, inspect the fluid levels and ensure they are topped up according to manufacturer specifications. Also, check for tire pressure and tread depth; if either is low, it could lead to an accident due to a lack of traction.
Traffic Rules & Regulations 
Follow the traffic rules when driving a car, as it can prevent accidents and decrease the risk of damage to the car. Knowing the speed limits and stopping at red lights will ensure that you remain safe on the road and avoid any fines or other penalties due to breaking traffic laws. Obeying the right-of-way rules helps ensure that all drivers are aware of each other's positions on the road, thus reducing the chances of collisions.
Stay Within The Speed Limit
You should always drive within the speed limit of your locality. Going over the speed limit can be dangerous, as it may lead to a loss of control of the car and potential accidents. If you find yourself in unfamiliar territory, pay attention to the posted signs and slow down if needed.
Avoid Driving At Night And After Drinking Alcohol
You should avoid driving at night, especially if you are unfamiliar with the area. It can be risky to properly gauge your speed and other cars' distances in low visibility conditions. If you must drive at night, make sure that your headlights are on so that other drivers can see you from a distance. Additionally, it is illegal and highly dangerous to operate a vehicle after consuming alcohol.
Using Cell Phones While Driving 
By now, most people are aware of the dangers of distracted driving. Operating a car requires your full attention, and any distractions can be dangerous. This means that you should avoid using your cell phone while driving at all costs. If you need to make an important call or text someone, wait until you have reached your destination or find somewhere to pull over safely.
Pickup And Delivery Options 
At VIP Exotics, we understand that not everyone is able to come pick up their rental car from our location. That's why, in addition to offering pickup services, we also offer delivery options for customers who prefer this method of getting their rental vehicle. All you have to do is call us and let us know where and when you need the car delivered, and we will take care of the rest. We even provide door-to-door delivery services in some areas. So, if you don't want to worry about driving to our location or arranging for someone to pick up the car for you, be sure to ask us about our pickup and delivery options.
This way, you can get your rental car without the hassle of picking it up yourself. We always strive to provide our customers with the best service possible, so contact us today to learn more about how we can help you get your next rental car.
Plunge Into Luxury With The Premium Exotic Car Experience 
No matter your desired mode of transportation, we are here to provide you with the perfect rental car that fits all your needs. From a luxury SUV to an exotic sports car, you can rely on us for the best service and experience in Tampa, FL. Make a statement and stand out from the crowd with a premium exotic car rental from our collection. Contact us today to find out more about our services!
This error message is only visible to WordPress admins
Error: There is no connected account for the user vipexoticsclt.